A moving inventory list can serve as an essential tool that will assist you in all the stages of the relocation process. A proper moving inventory list that contains all items to be moved, packed and handles will also assist you in getting an accurate estimate from your moving company. It will help you pack and prepare for your upcoming moving date. It will also provide you with a better sense of security and ease towards the entire relocation process.
Writing Down your Moving Inventory List
The process is simple enough – try to have the house properly organized with everything in its proper place before you begin. Then, go room by room and write down all the items of furniture. If there are items you are still unsure whether or not you will be packing, write them down and place a question mark beside them.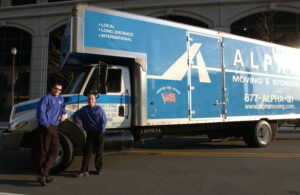 Writing Down an Inventory for Boxes
As you go along, try to estimate the number of boxes that will need to be packed in each room. It is probably easier and more effective to create a room by room inventory. Don't forget to approximate the size of the boxes – large, medium or small.
Mentioning Your Specialized Packing Needs
Markdown breakable and delicate items that will need special packing. This will be very useful when you begin the packing process and order packing materials. It will also be useful for your relocation company if you decide to hire its services for full packing. Take your time and try to be as meticulous as possible. The more precise you are with your moving inventory list, the better. It is recommended to create such a list even before you contact moving companies, so you could present them with it and receive a highly accurate estimate.
More Posts You May Find Interesting