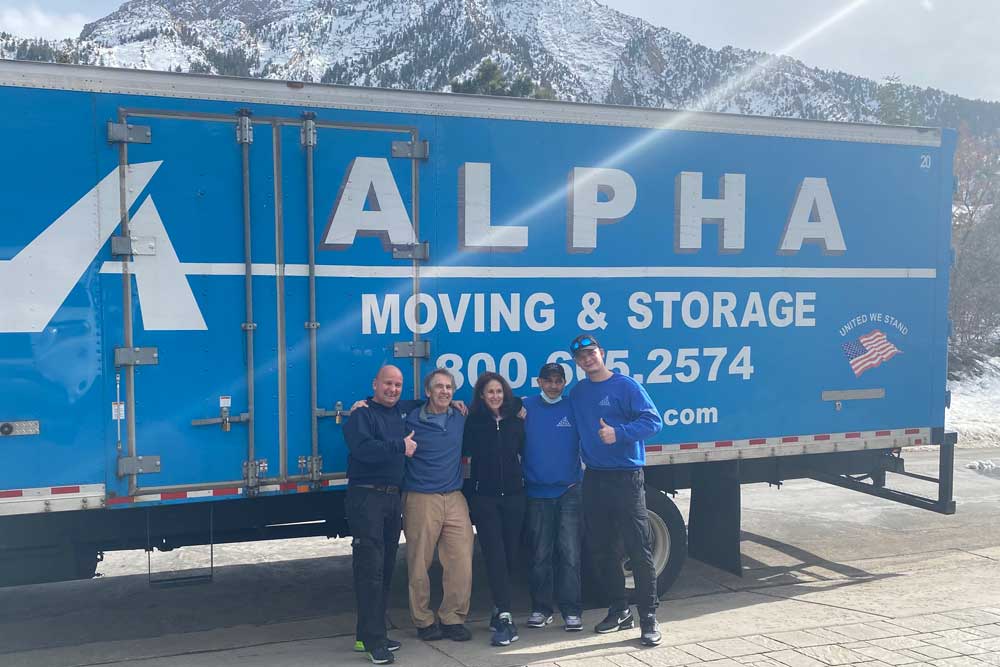 Long Distance Movers
The Best New York City Long Distance Movers Near Me
Alpha Moving & Storage is one of the best long distance movers near me serving New York, New Jersey, and the Tri-State area. Our primary objective is to provide you with guaranteed pickup and prompt long distance moving services. In order to achieve this, we employ a full line of well-maintained trucks and tractor-trailers, backed by around-the-clock roadside assistance.
GPS Tracked Moving Trucks for Pinpoint Location Delivery
We always aim to take excellent care of our clients, so each of our trucks has a GPS tracking device installed. We'll be able to know where your shipment is at any given moment. We want to provide you with the best long distance move with complete peace of mind. Our team has the expertise and ability to relocate you anywhere in the United States or around the globe while maintaining the highest level of customer satisfaction.
Timely delivery, expert staff, as well as safe and secure long distance moving and storage facilities set us apart from the rest. When you are looking for a long distance moving company in New Jersey or New York, look no further than Alpha Moving & Storage! Most interstate moving companies give you a general estimate of the time your belongings would arrive. With us you can plan every moment before and after your relocation. Our prominent long distance moving services will schedule a definitive time to deliver your goods so that you do not have to waste your time waiting.
Alpha Moving & Storage aims to make your long distance moving and storage a great experience and to deliver all your belongings in a safe and timely manner. All these exclusive moving services will not burn a hole in your pocket. Our charges are very reasonable and we are known as one of the cheapest moving companies in New Jersey.
Affordable Long Distance Movers That Don't Compromise on Quality
At Alpha Moving & Storage, we do not compromise on the quality of our service which is of the highest standards at all times. Our long distance moving services offered in New Jersey and New York do not end when you receive your belongings. Our quality-assurance representatives ensure that you are satisfied throughout your long distance move and beyond. They are always standing by to answer any question and assist you with any problem you may have.
Alpha Moving & Storage consistently aims for quality customer service. We've earned a solid reputation in the industry for dependable and excellent long distance moving. We have proved that being one of the less expensive long distance moving companies does not mean cutting corners in the services we provide. We also offer coupons available to you for your next move to help you save even more!
Long Distance Movers Placing Customer Satisfaction First
We're a licensed long distance moving company, there is no middleman. You, the customer, deal directly with our staff. You are not dealing with overpriced agents and brokers looking to inflate commissions or fees. We're one of the well-known long distance moving companies in New Jersey and New York, so you will not have to guess who will show up at your door the day of your move.
Alpha Moving & Storage in Jersey City, NJ has dependable employees that will be the movers who pick up your precious belongings at origin and deliver them to your new home. Call us or fill out a form for a free long distance moving estimate. While you are speaking with our associates, inquire about our discounted, off-peak long distance moving rates.