We don't all have the luxury of having huge bedrooms for our children, but that doesn't leave us without lots of helpful options! When you're a moving company, you see so many homes. We often visit before estimating the moving costs, so we've seen some pretty unique solutions. There are usually many spaces that go unused – for example, you can utilize the space under the bed, hang more clothing in the closet or take closet doors off to create more storage space, and find colorful shelves…Here are some ideas we've seen:
Creative use of Vertical Space
You can put beds on risers, which enables you to store art supplies, costumes, and out of season clothing underneath. You can also save some floor space with bunk beds as well, even if you only have one child, this comes in handy with sleep-overs, and makes it fun for your child to have options on choosing to sleep on the top bunk or bottom bunk.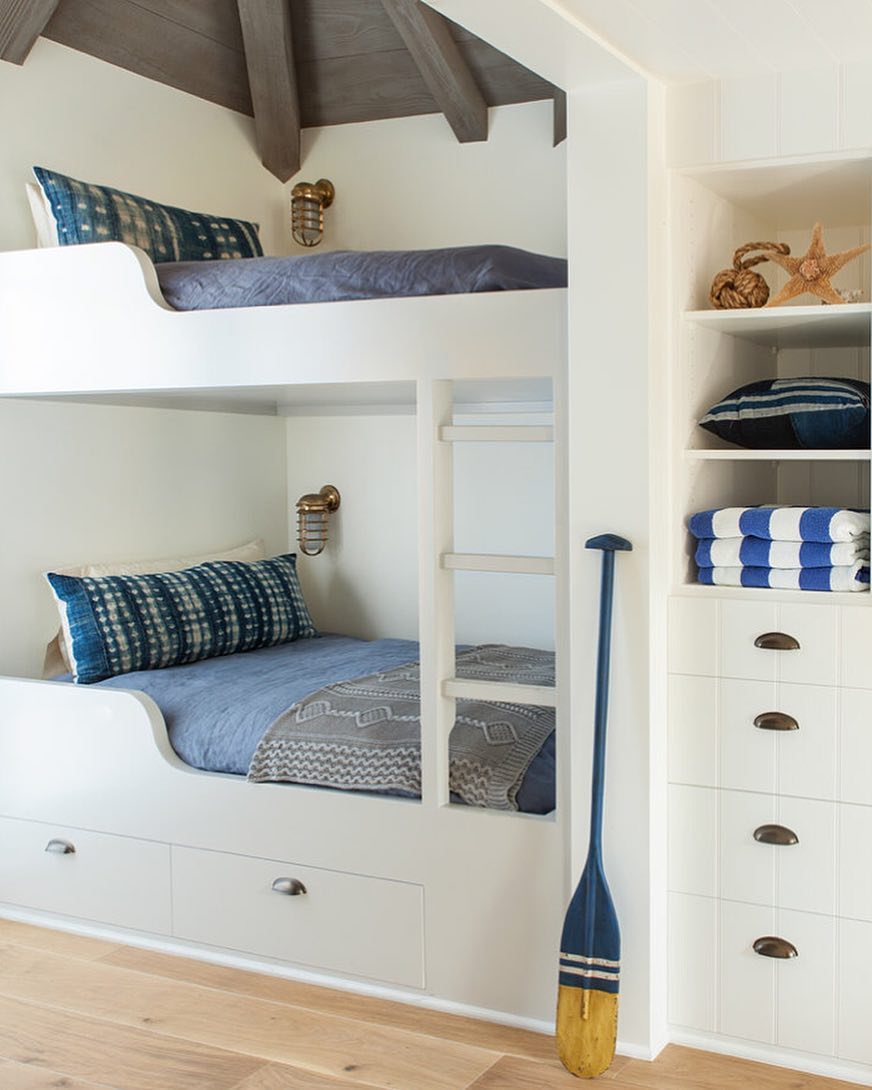 @scoutandnimble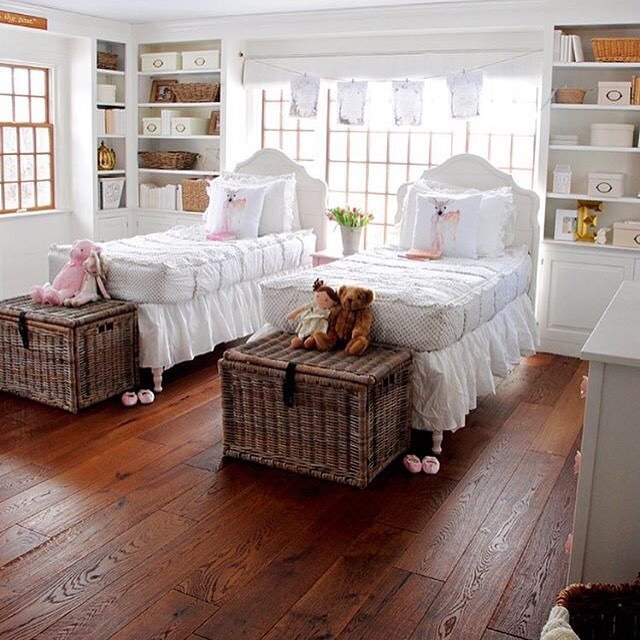 @potterybarnkids
Creative Closet Concepts
If you take the doors off your closet, you can give the room a bigger feel, and make the most out of the space by adding drawers and shelves, and putting two rods for hanging clothes (since kid clothes are smaller than adults), one above the other.
Airy, open "dividers" between the desk and bed make this small room work!
Shelves, Shelves, Shelves
Uncluttered vibes in a small space CAN work. The light colors make this room feel spacious, and the color pattern is so fun and sweet, and these pop color shelves from Pottery Barn Kids are so gorgeous!
Moving to a smaller space can work if you get creative. Your kids will love utilizing all the nooks and crannies in their room and having options for storing their toys and books. Good luck with your move and have fun!
More Posts You May Find Interesting