Belleville, New Jersey Local Moving Service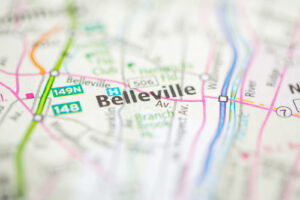 Alpha Moving & Storage offers local moving, long distance moving, and packing services. We want to be sure your favorite plates, glass vases, and other breakable goods are safe. Serving the Belleville, New Jersey area, we know every home has their valuable items that need to be protected. Whether it's an item of monetary value, or something that's sentimentally important to your family, Alpha Moving recognizes the need to keep your items safe. We offer full and partial packing services for easily accessible, sensible packing and professional padding and wrapping to prevent accidents. Not only does Alpha moving offer packing services, we also have over twenty years of experience in long distance and local moves, international moves, storage, commercial moves, and more. Alpha Moving & Storage is a licensed and insured company, so you can be sure we have your back in case anything happens during your move. Let Alpha Moving & Storage reduce the stress in your upcoming move.
More About Our Local Moving Team in Belleville, NJ
Our polite professional movers available in Belleville are efficient and well equipped to handle your move. Offering packing, residential and commercial moving, we are here to fit your needs. We are proud to serve the people of Belleville, and can't wait to get you settled into your new home. Our movers are local to New Jersey so we know Belleville like it's home. Because, well, it is! Our movers are glad to answer any questions that may pop up along the way. Be it what we use the blankets for, the best method for moving dishes, or even the closest bus stop! We are completely transparent throughout the entire move and are happy to explain every step for you.
Belleville NJ Movers
Alpha Moving & Storage is a quick and efficient moving company available to you in Belleville, New Jersey. We are completely transparent throughout your entire move. We will explain the process thoroughly, start to finish and ensure you understand every step of the move. From start to finish, we treat your valuable items as if they are our own. We pride ourselves on being available, on-time, always a quick and efficient moving company. We understand that moving can be stressful and we aim to ease your mind. Let us do the heavy lifting in your move with partial and complete services to fit your needs. Contact us at Alpha Moving & Storage for free, no-obligation quote with no hidden fees or charges. Let the polite, professional movers at Alpha Moving & Storage get you into your new home with no stress, no headache, and no backache! Contact us today!