Moving & Storage Services Offered in Staten Island, New York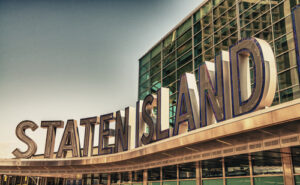 Alpha Moving & Storage specializes in local moving in the Staten Island, New York area, making sure to get your favorite furniture, home decor, and important pieces of your home moved safe and sound. We are a fully licensed and insured moving company, to ensure any possible damages to your furniture, old home or new home will be taken care of. You can get started on your upcoming move with a free quote from Alpha Moving & Storage!
Amazing Moving Services Available
Not only does Alpha moving & Storage offer local moving services, we offer many other services as well! We have over twenty years of experience in long distance moving, international moves, packing, storage, commercial moves, eviction moving, and more!
Alpha Moving offers partial services as well as complete services, which means if you need help with just some packing, Alpha Moving is your company. Do you need a full pack and move from beginning to end? We've got your back! Here at Alpha Moving & Storage we know that moving can be stressful, and we're here to cater to your needs.
Knowledgeable and Professional Movers
At Alpha Moving, we are prepared to help you move with our polite and professional service. Knowing the area, we're excited you've chose to live here and can't wait for you to get acquainted. Once we've got you settled in, be sure to check out the North, East, South and West Shores. When you're done doing that, enjoy the Staten Island Railway and the Staten Island Ferry.
We know, when contemplating a move to Staten Island, how important it is hire a reputable moving company. Alpha Moving is an award winning, A+ BBB accredited moving company. We care about customer service and making sure your move is stress free. That's why our team is available 24 hours a day, 7 days a week.
A Moving Company You Can Trust
We are fully licensed and insured to move within New York, New Jersey, across the United States, and abroad. When you hire Alpha Moving as your relocation company, you get a team of well-trained, knowledgeable movers. We pride ourselves on punctuality, professionalism, and trustworthiness. Our team takes extra care to make sure your belongings arrive undamaged.
We know that moving day is a big deal and that you've got enough on your mind. Let us handle your move to or from Staten Island. Get a free quote today, or view our testimonials to learn more about our past successes.