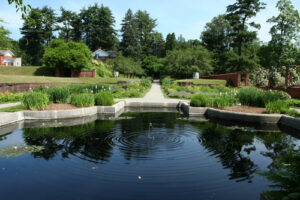 At Alpha Moving & Storage we are proud to provide moving services to New Hyde Park, Queens.. We provide local moving, long distance moving, international moving, storage, and last minute relocation in the New Hyde Park area, so we can always make the move work for you! That means whether you are moving just down the street or across the country, we can provide professional & trustworthy moving services. Are you looking to move just those heavy pieces of furniture? Or perhaps you're interested in partial or full packing services? We offer a full range of moving services at affordable prices, so we can make your big day a little less stressful. When you choose to move with Alpha Moving & Storage, we start with a free estimate, based on your specific needs. From the very first interaction, until the last item is delivered, our team is always timely, reliable, and ready to help.
The movers at Alpha Moving & Storage are local to New York and New Jersey, and are proud to serve the patrons of New Hyde Park. With 20+ years in the industry and an A+ rating from the BBB, we can say we are well equipped for your move. Our movers are polite and professional, and happy to explain every step of the move to you to ensure you know your items are safe. We are here to serve you, let us get you moved!
If you are preparing your move to or from New Hyde Park, Alpha Moving & Storage is here to help. We are fully licensed, bonded, and insured. We offer 24 emergency support and last minute relocation to accommodate your needs if something comes up unexpectedly. Our employees all undergo extensive training before going out into the field, so that they are prepared to answer your specific questions and provide tailored solutions. When you hire Alpha Moving & Storage as your relocation company you will get a reliable and trustworthy team. Our goal is to make you feel comfortable every step of the way – from your very first free estimate, through your move, until all of your precious items are safely delivered to your new home. Looking for more information? Check out our services and our testimonials. If you are ready to get moving with Alpha, fill out our free quote form above! Other questions for us? Give us a call or fill out our contact form today.