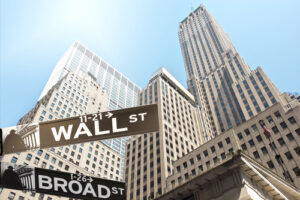 Alpha Moving & Storage is proud to serve the patrons of Financial District with the many services we provide. We offer packing services, moving services, relocation, eviction, international, commercial, and residential services. Alpha moving knows the struggle of having items important to your home get broken in a move. Sometimes it's an item of high monetary value, and sometimes it can be an item of high sentimental value. We recognize the importance of both to your family and your home. At Alpha Moving & Storage we have professional packing services with heavy padding, moving blankets, boxes, fillers and more to protect your home goods. We can pack, load, unload, and unpack your items to prevent the head (and back!) ache of the moving process. We offer partial or complete packing services alongside our professional moving because we believe your move should be stress and headache free.
Alpha Moving is dedicated to helping you with a quick and simple move. Even though you're located near the infamous Wall Street, don't let that keep you "walled" indoors. Explore the Financial District by visiting some of the most well-known financial institutions, such as the New York Stock Exchange and the Federal Reserve Bank. Blocks away, you'll find some of the tallest buildings in New York City.
Alpha Moving & Storage is a reputable and recommended by the great people of Financial District. We are licensed and insured and offer packing services to ensure the protection of your goods. We pride ourselves on fast and efficient moving services. Our fleet of trucks are equipped with state of the art equipment and GPS to ensure the correct location for drop off. Our movers are always on time, and available to be called up at the last moment. Call us or fill out our form above for a free, no-obligation quote for our affordable prices with no hidden fees or charges. Our movers are incredibly transparent throughout the entire process and happy to explain the entire process start to finish. Alpha Moving & Storage is here to meet your personalized moving needs, so contact us today!