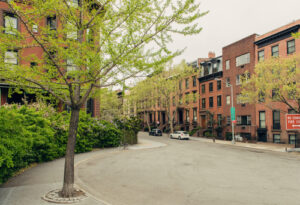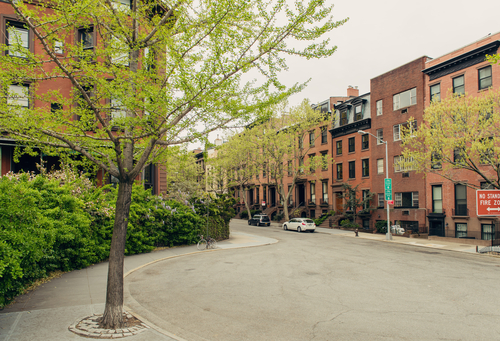 Alpha Moving and Storage is available in Brooklyn Heights, New York for your local moves, long distance moves, storage, and more. We are proud to be a fully licensed and insured company with over 20 years of experience. We are happy to provide you with a free, no obligation quote at your request, and have no hidden fees or costs associated with our company. Many other moving companies will quote their customers at a low-ball price, and not include hidden labor charges, mileage charges, specialty items, same-drivers, experienced movers, and the list goes on. That's not the case at Alpha Moving & Storage. We provide all of our costs and charges up front, so you can plan accordingly for your move into your new home. Moving can be expensive and stressful, and Alpha Moving is glad to take off some of that strain for you with experience and affordable prices.
As you prep for your move to our from the beautiful Brooklyn Heights neighborhood, our team here at Alpha Moving is happy to help you relocate your possessions. The architecture here is known for its low-rise architecture and rowhouses. We can help you get settled in and after you're set for your move, make sure to visit the Brooklyn Bridge. The completion of the Brooklyn Bridge made the Brooklyn Heights area much more accessible, so we know you will enjoy the city once you're settled.
When you're getting ready for your move to or from Brooklyn Heights, we understand that things may unexpectedly come up. Maybe your closing date on your new home got delayed or maybe you just found out you have to move out – immediately! We get it. That's why our customer service team is available 24-7 to help you adjust and plan accordingly when things happen. Not to mention, we specialize in last minute relocation. Our job is to provide timely, efficient, reliable movers to take on the stress of moving so you can worry about other things. But when you move with Alpha you don't just get a moving crew – you get a fully licensed and insured team of knowledgeable professionals ready to answer your moving questions. Think you can stump us? Think again. From the estimate, until the last item is delivered to your new home, we will go above and beyond your expectations. Fill out our quote form to get a free, no-obligation estimate for your move to or from Brooklyn Heights, New York.