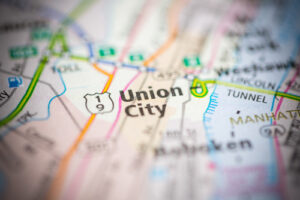 Alpha Moving & Storage specializes in local moving in the Union, New Jersey area, making sure to get your favorite furniture, home decor, and important pieces of your home moved safe and sound. We are a fully licensed and insured moving company, to ensure any possible damages to your furniture, old home or new home will be taken care of. Not only does Alpha moving & Storage offer local moving services, we offer many other services as well! We have over twenty years of experience in long distance moving, international moves, packing, storage, commercial moves, eviction moving, and more! Alpha Moving offers partial services as well as complete services, which means if you need help with just some packing, Alpha Moving is your company. Do you need a full pack and move from beginning to end? We've got your back! Here at Alpha Moving & Storage we know that moving can be stressful, and we're here to cater to your needs.
Moving to a new city can be exciting! It can also be stressful on your mind and your lower back. Let the polite, professional movers at Alpha Moving & Storage be the solution to your headache and backache to make your move to Union quick, easy, and enjoyable. That way you can visit the largest Home Depot in the United States, the building in the shape of a ship, or go visit the Union Watersphere! Alpha Moving & Storage is the solution to all your moving needs in Union.
When you're getting ready for your move to or from Union, we understand that things may unexpectedly come up. Maybe your closing date on your new home got delayed or maybe you just found out you have to move out – immediately! We get it. That's why our customer service team is available 24-7 to help you adjust and plan accordingly when things happen. Not to mention, we specialize in last minute relocation. Our job is to provide timely, efficient, reliable movers to take on the stress of moving so you can worry about other things. But when you move with Alpha you don't just get a moving crew – you get a fully licensed and insured team of knowledgeable professionals ready to answer your moving questions. Think you can stump us? Think again. From the estimate, until the last item is delivered to your new home, we will go above and beyond your expectations. Fill out our quote form to get a free, no-obligation estimate for your move to or from Union.