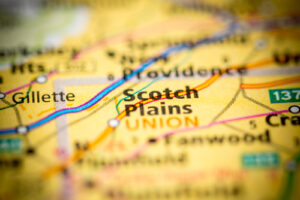 Moving, whether it be local, long distance, or international is stressful, but also exciting! Moving is a great undertaking because you're not only moving all your belongings, but starting a life in a new home. There are many logistics that go into moves, from packing tips and preferences, to being sure your items end up in the correct location. Trust Alpha Moving & Storage in Scotch Plains, New Jersey to get your items moved to your new home, quickly, efficiently, affordably, and safely! With over 20 years in the moving industry, we have the experience and knowledge to make your move go smoothly. We also have the skills (and offer a service) for safe packing! Moves can be rough on furniture, dishes, breakable items, and even sturdy items so they must be adequately packed and protected. Alpha Moving offers full and partial packing services to ensure your items are properly protected for peace of mind.
Alpha Moving & Storage is local to New Jersey, and familiar with Scotch Plains. We know the area well, making navigating through the streets and getting you settled into your new home will be a breeze. We know the nearest bus and train stations for your commute to the city. We know the best directions to get to the county club or park. And we know the best methods for moving you out of your old home and into your new one. Let Alpha Moving & Storage get you settled into your new home so you're free to explore stress and guilt free.
Alpha Moving & Storage is available for last minute moves, or scheduled moves in Scotch Plains. We are always on time, professional and polite. We will remain transparent through the whole move, and explain our process every step of the way. If any questions pop up, our dedicated teams are there to help. We have an A+ rating with the Better Business Bureau that we are proud to have and maintain. We also have a large selection of amazing reviews from our satisfied customers! We pride ourselves on transporting your life and your home safely and damage free. Alpha Moving & Storage is here to do the heavy lifting, so prevent a headache, or a backache for you! We have professional packing services and supplies and offer partial or complete packing services at an affordable price. Call us today or fill out our form online for a free, no obligation quote!