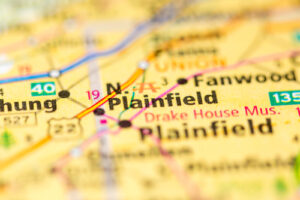 Here at Alpha Moving & Storage, we have lots of experience in long distance moves from Plainfield, New Jersey. Let's face it- nobody likes to move. It's just a part of life. We grow out of our homes, we find new jobs, we get out of the military and we've got to pick up all our belongings and go. It's tedious, it's time consuming, it's stressful, and it's Alpha Moving's favorite thing to do! We offer fully customizable packages to meet any types of need you may have. Partial or full packing, packing supplies for sale to do for yourself, cross country moves, local moves, international moves. We know the best ways to pack and protect your home goods to ensure a seamless move with no damage. Alpha Moving & Storage is fully licensed and insured, so you're always covered! Alpha offers many services from residential moves to commercial moves, from packing and moving to storage. Alpha Moving & Storage is here to ensure your move is as simple and stress free as possible.
Whether you're coming to the Queen City or going, Alpha Moving & Storage has all your moving solutions. Our polite professional movers are excited to get you settled into your new home so you can visit your new city. Get out to see the Plainfield Symphony or out to supper on the first night in you new home. Alpha Moving & Storage are your go-to guys for a guaranteed headache and backache free move.
As you're gearing up for your move to or from Plainfield rely on Alpha Moving & Storage for your moving service needs! We understand sometimes unknown circumstances pop up, and you need someone at the last minute. Alpha Moving & Storage has a flexible schedule and is here for you every step of the way. Our fleet of trucks is always available for you when you need us most! So call us, or contact us on our quote form for your free, no-hassle, no-obligation estimate! We offer affordable prices with no hidden fees or charges. We are fully licensed and insured for the safety of your items, from pickup to delivery. We also offer same-driver services, that way you've got a familiar face from your old home to your new home! Moving is stressful, let us help!