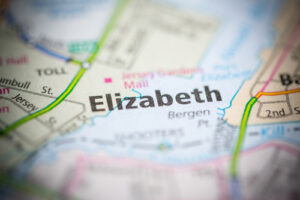 Alpha Moving & Storage offers affordable moving services in Elizabeth, New Jersey. Consistently rated one of the top moving companies in New Jersey, the Alpha Moving team provides reliable relocation services. From long distance moving to local moving, residential to corporate, and partial packing to full packing, Alpha's flexible and customizable service allows us to tailor the perfect move for you. We know that the entire moving process is stressful. We know you're busy making sure the mail gets transferred, and the keys work, and the kids are enrolled in school. That's why our goal is to make sure moving day is stress free. From your initial estimate, through the loading process, until delivery our team of relocation professionals are prepared to show up on time, answer questions, and provide solutions.
Our polite and professional movers at Alpha Moving & Storage are happy to assist in settling you into your new home. Since we are local to New Jersey, we are familiar with Elizabeth and the surrounding area. Whether you're moving to or from one of America's Greenest Cities, Alpha Moving & Storage is here to help. We also know the area well enough to be your go-to guys when it comes to finding the nearest bus station and train station for your commute to the city.
Any type of moving is at least a little bit stressful! Our goal at Alpha is to help eliminate some of your moving day stress. Our affordable prices, friendly staff, and knowledgeable movers will make you feel confident that your possessions are in good hands! We are fully licensed and insured, A+ rated on BBB, and trusted by countless customers (just check out our testimonials!). Most of our moves are repeat customers or have been referred to Alpha Moving & Storage by family or friends, which we take great pride in. With 24-hour availability and a dedicated customer service team, we are here to take the stress off of you. Our sales representative, movers, drivers, and foremen have all completed thorough training, so they will be prepared to transport your items safely and answer any questions. Fill out our quote form above to get a free estimate for your move to or from Elizabeth, or learn more about us and our services.