Alpha Moving & Storage offers affordable moving services in Paterson, New Jersey. Consistently rated one of the top moving companies in New Jersey, the Alpha Moving team provides reliable relocation services. From long distance moving to local moving, residential to corporate, and partial packing to full packing, Alpha's flexible and customizable service allows us to tailor the perfect move for you. We know that the entire moving process is stressful. We know you're busy making sure the mail gets transferred, and the keys work, and the kids are enrolled in school. That's why our goal is to make sure moving day is stress free. From your initial estimate, through the loading process, until delivery our team of relocation professionals are prepared to show up on time, answer questions, and provide solutions.
Whether you're moving to or from the Silk City, Alpha Moving & Storage are your go-to guys! Our polite professional movers are local to New Jersey so we know Paterson well. We understand that moving can be stressful, and we are here to get you settled into your new home. We are proud to serve Paterson and have recommendations for the nearest bus stations and train stations. We also know the local parks for the best places to play soccer or walk the dog. We are happy to explain every step of the process to be sure you are comfortable with our service.
When you're getting ready for your move to or from Paterson, we understand that things may unexpectedly come up. Maybe your closing date on your new home got delayed or maybe you just found out you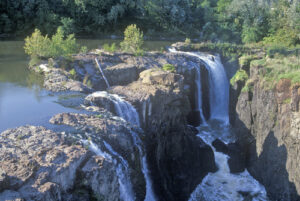 ave to move out – immediately! We get it. That's why our customer service team is available 24-7 to help you adjust and plan accordingly when things happen. Not to mention, we specialize in last minute relocation. Our job is to provide timely, efficient, reliable movers to take on the stress of moving so you can worry about other things. But when you move with Alpha you don't just get a moving crew – you get a fully licensed and insured team of knowledgeable professionals ready to answer your moving questions. Think you can stump us? Think again. From the estimate, until the last item is delivered to your new home, we will go above and beyond your expectations. Fill out our quote form to get a free, no-obligation estimate for your move to or from Paterson.