Toms River, NJ Movers and Storage Service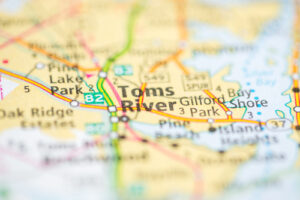 Alpha Moving & Storage offers residential and commercial moves in the Toms River, New Jersey area! Packing and moving a business is never an easy feat, especially when you're expanding and have a million other things to worry about. Alpha Moving & Storage understands the stress associated with a commercial move and is here to ensure a smooth transition to your new location.
NJ Movers with a Great Reputation
Offering local and long distance moves in the New Jersey area, we are prepared to be there for you every step of the way. We boast a 20 year reputation in the industry, and are prepared for whatever may pop up during your move. Alpha Moving & Storage is also fully licensed and insured, to cover any incidents and accidents that may crop up along the way. Allow Alpha Moving & Storage to be your moving go-to, offering packing and storage benefits as well!
Local Movers with Local Knowledge
Alpha Moving & Storage is a reliable, courteous, and punctual moving company in Toms River, New Jersey. Our movers are local to New Jersey, which means they know Toms River like it's home. Well, because it is! Our movers are polite and respectful, and have suggestions for good eats, great beaches, and the best shopping in the city. Let our amazing team be your go-to guys for all your moving needs. We offer many services from partial packing to full service moves with a reliable, positive reputation.
Professional Movers Here to Help Right Away
Alpha Moving & Storage is available for last minute moves, or scheduled moves in Toms River, NJ. We are always on time, professional and polite. We will remain transparent through the whole move, and explain our process every step of the way. If any questions pop up, our dedicated teams are there to help.
We have an A+ rating with the Better Business Bureau that we are proud to have and maintain. We also have a large selection of amazing reviews from our satisfied customers! We pride ourselves on transporting your life and your home safely and damage free. We have professional packing services and supplies and offer partial or complete packing services at an affordable price. Call us today or fill out our form online for a free, no obligation quote!