Moving & Storage Services Offered in Weehawken, New Jersey
Moving, whether it be local, long distance, or international is stressful, but also exciting! Moving is a great undertaking because you're not only moving all your belongings, but starting a life in a new home. There are many logistics that go into moves, from packing tips and preferences, to being sure your items end up in the correct location. Thankfully, we at Alpha Moving & Storage are here to help. Get a free moving quote and get started planning your upcoming move.
Moving Company Packing Services For Peace of Mind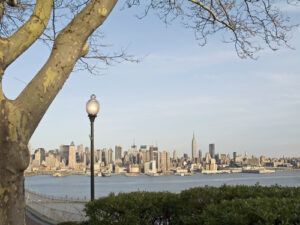 Trust Alpha Moving & Storage in Weehawken, New Jersey to get your items moved to your new home, quickly, efficiently, and safely! With over 20 years in the moving industry, we have the experience and knowledge to make your move go smoothly. We also have the skills (and offer a service) for safe packing! Moves can be rough on furniture, dishes, breakable items, and even sturdy items so they must be adequately packed and protected. Alpha Moving offers full and partial packing services to ensure your items are properly protected for peace of mind.
Our polite and professional movers are here to ensure your move to or from Weehawken goes smoothly and your items are transported safely. We are glad to explain every step of the moving process to ensure you are satisfied with our service.
Local Movers with Local Knowledge
Our movers are local to the area so they can answer your questions about Park Avenue, the 9/11 Memorial, the West Shore Tunnel or where the best panoramic views in the city are. We are available whenever the need may arise, even if you need us as soon as the next morning. Our aim is to make sure you're satisfied with your move, and ready to start your new life!
Quality Moving From Professional Movers
Alpha Moving & Storage prides themselves on being a reputable moving company, and have many great testimonials to prove it! We have an A+ rating with the Better Business Bureau, and have a great reputation in the WeeHawken area. Alpha Moving & Storage is available on short notice, and for scheduled moves.
We understand moving can be stressful and we are here to help with a knowledgeable and punctual team. We are a readily equipped and professional company that is here for your needs. Offering partial or complete services, call us for a free, no obligation quote today, or fill out our form! We look forward to working with you!