Best Moving Services in Maplewood, NJ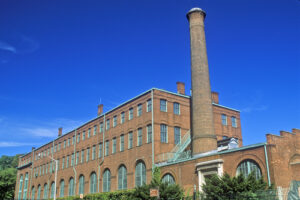 Moving, whether it be local, long distance, or international is stressful, but also exciting! Moving is a great undertaking because you're not only moving all your belongings but starting a life in a new home. There are many logistics that go into moves, from packing tips and preferences to being sure your items end up in the correct location. Trust Alpha Moving & Storage in Maplewood, New Jersey to get your items moved to your new home, quickly, efficiently, affordably, and safely! With over 20 years in the moving industry, we have the experience and knowledge to make your move go smoothly. We also have the skills (and offer a service) for safe packing! Moves can be rough on furniture, dishes, breakable items, and even sturdy items so they must be adequately packed and protected. Alpha Moving offers full and partial packing services to ensure your items are properly protected for peace of mind.
More About Our Local Moving Services in Maplewood, NJ
There are plenty of companies that could move you into Maplewood, but only one Alpha Moving & Storage. We are a local company with an A+ rating from the BBB, 20+ years of experience, and many great customer testimonials for proof. We pride ourselves on the service we offer to our customers, from packing to moving to storage during your move. We want to get you in your new home so you can get out and go down the shore on the Rahway River. Alpha Moving & Storage is glad to explain every step of the move for you to ensure you are comfortable and satisfied.
Maplewood, NJ Local Moving Services
If you are preparing your move to or from Maplewood, Alpha Moving & Storage is here to help. We are fully licensed, bonded, and insured. We offer 24 emergency support and last minute relocation to accommodate your needs if something comes up unexpectedly. Our employees all undergo extensive training before going out into the field so that they are prepared to answer your specific questions and provide tailored solutions. When you hire Alpha Moving & Storage as your relocation company you will get a reliable and trustworthy team. Our goal is to make you feel comfortable every step of the way – from your very first free estimate, through your move, until all of your precious items are safely delivered to your new home. Looking for more information? Check out our services and our testimonials. If you are ready to get moving with Alpha, fill out our free quote form above! Other questions for us? Give us a call or fill out our contact form today.