Moving Services in Caldwell, NJ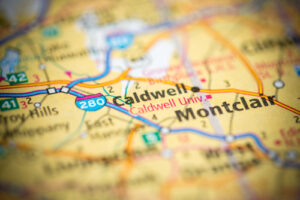 Alpha Moving and Storage is available in Caldwell, New Jersey, for your local moves, long distance moves, storage, and more. We are proud to be a fully licensed and insured company with over 20 years of experience. We are happy to provide you with a free, no-obligation quote at your request, and have no hidden fees or costs associated with our company. Many other moving companies will quote their customers at a low-ball price, and not include hidden labor charges, mileage charges, specialty items, same-drivers, experienced movers, and the list goes on. That's not the case at Alpha Moving & Storage. We provide all of our costs and charges up front, so you can plan accordingly for your move into your new home. Moving can be expensive and stressful, and Alpha Moving is glad to take off some of that strain for you with experience and affordable prices.
More About Our Local Moving Services in Caldwell, NJ
At Alpha Moving & Storage, we understand that moving can be one of the most stressful activities in your life. We are prepared to help you and be your go-to guys for every step of the way. Our movers are local to New Jersey and are familiar with Caldwell. We are excited to get you moved into the 3rd best place to live in New Jersey! We offer many services to help you complete your move, and are glad to explain every step of the way to you. We have 20+ years of experience, an A+ rating from the BBB, and a great reputation and testimonials to prove it!
Caldwell, New Jersey Local Movers
We know, when contemplating a move to Caldwell, how important it is hiring a reputable moving company. Alpha Moving is an award-winning, A+ BBB accredited moving company. We care about customer service and making sure your move is stress-free. That's why our team is available 24 hours a day, 7 days a week. We are fully licensed and insured to move to New York, New Jersey, across the United States, and abroad. When you hire Alpha Moving as your relocation company, you get a team of well-trained, knowledgeable movers. We pride ourselves on punctuality, professionalism, and trustworthiness. Our team takes extra care to make sure your belongings arrive undamaged. We know that moving day is a big deal and that you've got enough on your mind. Let us handle your move to or from the city. Get a free quote today, by filling out the form above, or view our testimonials to learn more about our past successes.