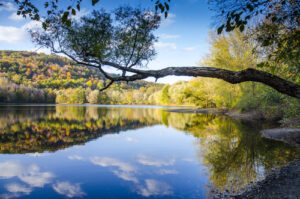 Alpha Moving & Storage offers local moving, long distance moving, and packing services. We want to be sure your favorite plates, glass vases, and other breakable goods are safe. Serving the Ridgewood, New Jersey area, we know every home has their valuable items that need to be protected. Whether it's an item of monetary value, or something that's sentimentally important to your family, Alpha Moving recognizes the need to keep your items safe. We offer full and partial packing services for easily accessible, sensible packing and professional padding and wrapping to prevent accidents. Not only does Alpha moving offer packing services, we also have over twenty years of experience in long distance and local moves, international moves, storage, commercial moves, and more. Alpha Moving & Storage is a licensed and insured company, so you can be sure we have your back in case anything happens during your move. Let Alpha Moving & Storage reduce the stress in your upcoming move.
Ridgewood was voted within the top 50 "Best places to live" in America, and Alpha Moving & Service is proud to be one of the companies that serves Ridgewood. Alpha Moving & Storage is a reputable moving company in New York and New Jersey. Our movers are local to the area, so we know where all the best parks, buses stations and train stations are. Our movers are polite and professional, and always punctual. We are available for last minute needs, and can be available as soon as the next morning when you need us! We understand sometimes life happens, and unexpected things come up. Let us be your go-to for your move.
As you're gearing up for your move to or from Ridgewood, New Jersey, rely on Alpha Moving & Storage for your moving service needs! We understand sometimes unknown circumstances pop up, and you need someone at the last minute. Alpha Moving & Storage has a flexible schedule and is here for you every step of the way. Our fleet of trucks is always available for you when you need us most! So call us, or contact us on our quote form for your free, no-hassle, no-obligation estimate! We offer affordable prices with no hidden fees or charges. We are fully licensed and insured for the safety of your items, from pickup to delivery. We also offer same-driver services, that way you've got a familiar face from your old home to your new home! Moving is stressful, let us help!