Garfield, NJ Movers and Storage Service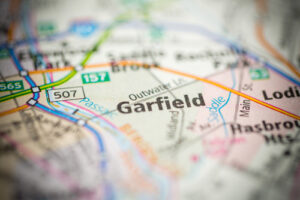 At Alpha Moving & Storage we are proud to provide moving services to Garfield, New Jersey. We provide local moving, long distance moving, international moving, storage, and last minute relocation in the Garfield area, so we can always make the move work for you! That means whether you are moving just down the street or across the country, we can provide professional & trustworthy moving services. Are you looking to move just those heavy pieces of furniture? Or perhaps you're interested in partial or full packing services? We offer a full range of moving services at affordable prices, so we can make your big day a little less stressful. When you choose to move with Alpha Moving & Storage, we start with a free estimate, based on your specific needs. From the very first interaction, until the last item is delivered, our team is always timely, reliable, and ready to help.
Moving to or from the City of Champions can be stressful. Our movers understand the headaches that come along with moving and are prepared to help you the best we can. Whether it be questions about the nearest bus stop or train station, or even the best restaurants. Our polite and professional movers are local to the Garfield area and can help you get around your new town! We are glad to explain every step of the move to ensure you understand and are satisfied with our service to you. Alpha Moving & Storage is readily available for all your moving needs!
We know, when contemplating a move to Garfield, how important it is hire a reputable moving company. Alpha Moving is an award winning, A+ BBB accredited moving company. We care about customer service and making sure your move is stress free. That's why our team is available 24 hours a day, 7 days a week. We are fully licensed and insured to move within New York, New Jersey, across the United States, and abroad. When you hire Alpha Moving as your relocation company, you get a team of well-trained, knowledgeable movers. We pride ourselves on punctuality, professionalism, and trustworthiness. Our team takes extra care to make sure your belongings arrive undamaged. We know that moving day is a big deal and that you've got enough on your mind. Let us handle your move to or from Garfield. Get a free quote today, by filling out the form above, or view our testimonials to learn more about our past successes.