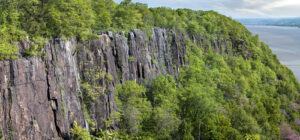 Alpha Moving & Storage offers affordable moving services in Englewood, New Jersey. Consistently rated one of the top moving companies in New Jersey, the Alpha Moving team provides reliable relocation services. From long distance moving to local moving, residential to corporate, and partial packing to full packing, Alpha's flexible and customizable service allows us to tailor the perfect move for you. We know that the entire moving process is stressful. We know you're busy making sure the mail gets transferred, and the keys work, and the kids are enrolled in school. That's why our goal is to make sure moving day is stress free. From your initial estimate, through the loading process, until delivery our team of relocation professionals are prepared to show up on time, answer questions, and provide solutions.
Alpha Moving & Storage is proud to hail from Jersey City, which is near Englewood. We know the area well, including local bus stops and train stations to get you where you need to go. Alpha Moving & Storage is proud to be punctual, polite, and professional and available when you need us. Whether it's by appointment or at the last minute, our movers are here to make sure your move is headache and backache free. We are glad to answer any questions you may have along the way, and are ready to get you settled into your new home in Englewood!
Hiring a local or long distance moving company to help with your move to or from Englewood should never be a risk. We know how important is to choose a reliable relocation company. Alpha Moving & Storage has been providing quality moves for over 20 years. Just check out our testimonials to see how happy past customers have been! Plus, we are BBB accredited, and are so proud to maintain an A+ rating. Alpha Moving & Storage is fully licensed and insured in New York and New Jersey to complete local, long distance, and international moves. We are available 24 hours a day to help out when unplanned circumstances arrive. On the day of your move, the Alpha team will arrive on time and ready to answer any questions you may have. Efficiency is important, but our relocation professionals are never careless with your belongings. Getting ready to prepare for your move to or from Englewood. Request a free quote on our form above or check out our contact page for other ways to reach us.