Finding Long Distance Moving New Jersey Companies – Searching for your Movers
Searching for reputable long distance moving companies in New Jersey is easy if you follow a few easy steps. When conducting an internet search, be sure to check the actual addresses of the companies presenting themselves as "New Jersey based." You will discover that some of them do not have actual offices in New Jersey. Other results, often showcase "index sights." Such websites will merely request you to provide some basic information, including your contact details. Such companies merely transfer your information to various moving service provider.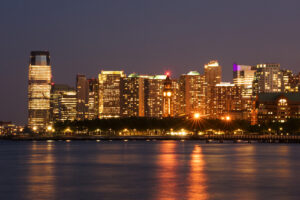 Finding Long Distance Moving New Jersey Companies – Checking the Reputation of Relocation Services
The best way to go is to search for a genuine New Jersey based moving company. After checking the company's physical address and making sure it can provide you with quality local service, it is time to check the service provider's reputation. A good way to start is by checking the relocation company's Better Business Bureau information. Verify that the all the licensing information of the company checks out and that there are no registered violations or unresolved complaints.
Finding Long Distance Moving New Jersey Companies – Making an Educated Decision
Before making your final decision, get estimates from about three to six relocation service providers. Compare the basic price unit that each service provider offers. Such charges are based on the exact amount of weight or space your shipment will take on the delivery truck. In addition to checking the reputation of the company, ask for references from customers who had undergone moves similar to the one you are about to make. In addition to checking the basic charge unit, you are advised to check possible added fees. Be sure to ask your mover about the cost of packing and packing materials.