If you are looking to make a move from Jersey City, whether locally, or long distance, then this article will provide you with a lot of relevant and essential information. It will guide you about where to look for movers, what you need to check and how to make the right choices.
Finding a Great Jersey City Mover – Knowing Where to Look
Even though the internet is the first obvious choice, take a moment to check with friends and relatives who have used a Jersey City company in the past few years. First-hand recommendations are priceless.
If you are looking online, be sure to search for local companies, preferably ones you are familiar with.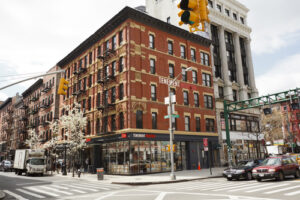 Finding a Great Jersey City Mover – Knowing what to Check
If you are unfamiliar with the companies that came up on your web search, be sure to check they are actually local Jersey City relocation services. When calling, ask for the main office address. Preferably, this address should be in Jersey City itself and not in one of the neighboring cities. A professional mover shouldn't have a problem with you visiting its facilities and offices.
Finding a Great Jersey City Mover – Knowing how to Make the Right Choices
There are several things you need to do before making your final choice. First of all, get a written estimate. Prefer on-site estimates to estimates given over the phone. Next, check the reputation of all Jersey City service providers you are considering. Make sure they have been in business for at least several years. When comparing prices, ask for the basic charge unit, the price per pound or per cubic foot for long distance moves, and the price per hour for local moves.
If you have more questions about finding a great Jersey City mover, be sure to contact your Alpha Moving and Storage relocation consultant.