You have gathered between three to five moving estimates from various Jersey City NJ moving companies. Now comes the time for making your decision. Should you compare prices? What about the terms and conditions, the location of the moving company? This new Alpha Moving and Storage blog article offers answers to these questions and more.
Selecting your Jersey City NJ Moving Company – What you should be Comparing
Most people tend to only check the bottom line price. This is not always the right decision. Moving companies use various charge units to calculate the moving price. Companies can give you higher or lower estimates for weight, volume, or the number of hours it would take to complete the move. Comparing the basic charge units will give you a better, clearer understanding of the actual price. You should also be looking at added costs, such as prices for packing and packing materials, flights of stairs, elevator fees, certificates of insurance and so on. It goes without saying that such comparisons should be done only with reputable and licensed movers with a good Better Business Bureau record.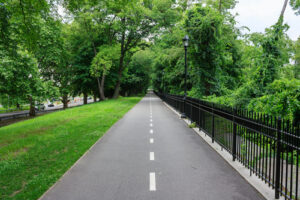 Selecting your Jersey City NJ Moving Company – Making the Final Decision
Once you've compared the basic charge units and the possible added fees and made sure you are dealing with a reputable mover, you can make your decision. Prefer local companies. Companies that are situated in your immediate areas will be familiar with the moving conditions on your street and will be able to immediately solve any issues by sending more mover and necessary equipment. Communication is another important aspect to consider. Your relocation consultant should be available to answer your questions, demonstrate patience and be knowledgeable.
As always, if you have any questions about Selecting your Jersey City NJ moving company, you can contact Alpha Moving and Storage at any time.